1. Your job (or lack thereof) is not a measure of your self-worth. Sending numerous applications each week with few responses was draining. I wondered whether I was really that incompetent or if I strove too far beyond my reach. The fact that a career is only one aspect of a person and not necessarily the defining component was challenging to accept.
2. Open up and reach out when you need help. After months of doing everything I could think of that supposedly would make me happier, I was at an impasse. I could not even talk about bothersome subjects without crying, and not being able to articulate my thoughts coherently was maddening. It took a while for me to admit that I did not know what else I could do. Though I feared judgement, those that I confided in lent kind ears and offered better support than I previously imagined.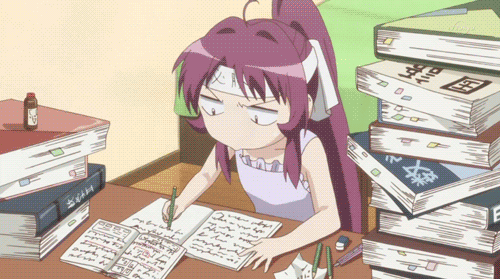 3. Never stop learning. There is always room for improvement, and maybe that means it is time to start learning that skill you put on the back burner. I gained experience on more sets in the production department, which was incredibly fun for me. One of the most helpful things was taking a Cognitive Behavioral Therapy Class and going through a Dialectical Behavior Therapy workbook. I learned how to be more aware of my thoughts and feelings, instead of tossing them away because they were "useless." I watched a video featuring Eckhart Tolle that made me realize that all my ruminating was detrimental to my mental health. It took some time for me to process the concepts and see my progression, but the techniques I took away are ones that I continue to implement on a regular basis.
4. Reevaluate and establish priorities. Yes, it is important to stay on track to accomplish specific goals. Yet for me, it was equally important to continue to do things that I enjoyed. Treat yoself. After I started becoming more involved in other activities, I felt more fulfilled and less desperate. I spent less time applying to jobs than I had in the first half year of unemployment, but I felt more satisfied. At the end of nine months, I didn't get one job offer – I received two.
5. Trust yourself. There were multiple instances where I second-guessed my feelings to events occurring around me. I doubted myself most, and that hurt my confidence and relationships with others. Allowing myself to fail, to be vulnerable, and to be okay with imperfections helped bring my self-esteem back up. It is with this burgeoning faith that I grew stronger.
I cannot stress enough how fortunate I am to be surrounded by positive, open, and genuine friends when I need them. The past month has also been a tumultuous frenzy, but I can and have been handling it fairly well. Whether you're a close friend or a passing acquaintance, thank you for being by my side throughout my journey and all of its uncertainties. And if you happen to be going through a quarter life crisis of your own, understand to the utmost of your ability that you do not have to go through it alone.